Posted by Laurann Claridge + Lizbeth King on 30th May 2016
This month Traditional Home magazine threw open the doors of a gracious fifteen-room Louisiana manse for their first-ever showhouse in New Orleans. Located in the Uptown District, they've invited twenty-three designers from every corner of the South to imprint this special house with their own design influences. Labeled "Southern Style Now" if you're in New Orleans anytime until June 12 we encourage you to swing by and purchase a ticket to tour this lovely home and get loads of interior inspiration. (We had an early sneak peek a few weeks ago and loved it!)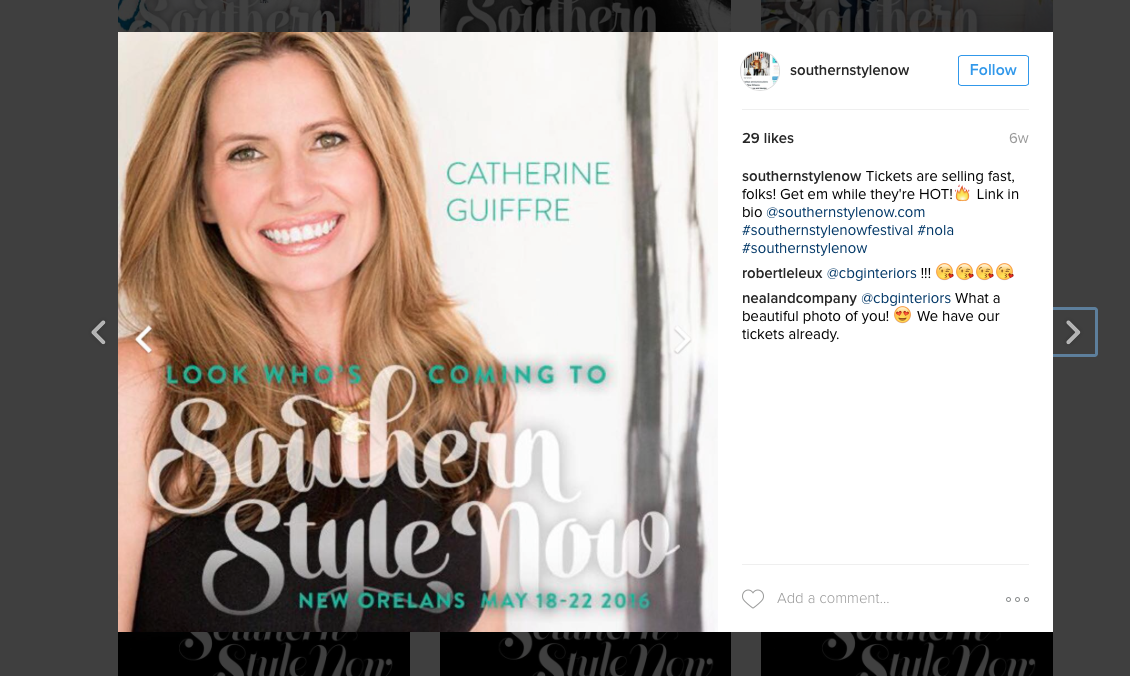 In fact, one of Claridge + King's most devoted customers and friends, Catherine Brooks Giuffre, founder of CBG Interiors was invited to participate where she decorated sophisticated sitting room, perched just off the master bedroom on the second floor of the house. Here's a glimpse of her fantastic room!
Ps … We couldn't help but notice how ahead of the curve Catherine's work truly is … We spied this style page in the new, June issue of House Beautiful all about a hue they're calling "Clay Pink", a neutral CBG Interiors has used for years.
For more information on the house a list of all the design minds included please go to www.southernstylenow.com.